We're sorry, this page does not work correctly without javascript enabled. Please enable Javasript and load this page again.
Look Book AF Exhibit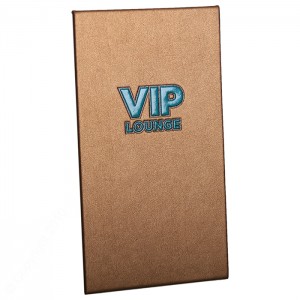 Look Book AF Exhibit

Item SKU: AF

Description
Look Book AF Exhibit. Holidays and seasonal, discover the elegance and sophistication of VIP imprinted menu board presentations elevate your upscale restaurant and create a memorable experience for business events. Experience the special treatment today.Give your table groups or customers in the club section or restaurant that title or special treatment for the event, festivity, holiday and business. If it's not just an imprint it can be imprinted to present with foil imprint but with other design options to leverage your restaurant or business name or logo in style.



For 1-Color Foil Stamp die charge starts at $82.50 and up based on larger square inches of the die. Others options available: Silk Screening, Foil Stamping, Deboss or Emboss, Windows or Inlays (Tip-In), Full Color Printing, Graphic Services, Die Cut and Tool Making, Leather Work, Cutting Services, Stitching, Heat Sealing. If necessary Die charge and Art charge applies.